Fall 2017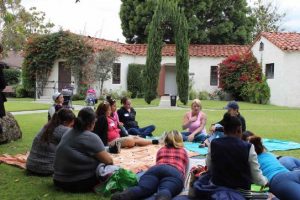 Northeast of the Well is a ministry started by a PCM volunteer (Laura Suk) and works with women in fifteen different county programs. They recently received a grant that will be used to start a social enterprise and will allow the women they work with to become employed. I was asked to be on an advisory board to help put a plan in place. We have met twice to gather ideas and have visited other sites doing a similar work.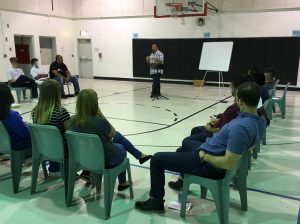 I remember meeting with Valentin Garcia over twenty years ago and he recently called our office to see about ministering to the youth. We met for lunch and got caught up on how the Lord has been working in his life. I was able to get him cleared to attend my 19th Annual Retreat at YGC and the picture is when he shared his testimony. He texted me a couple days afterwards to thank me for the opportunity to serve. The next time he'll be back will be for the YGC Christmas Outreach.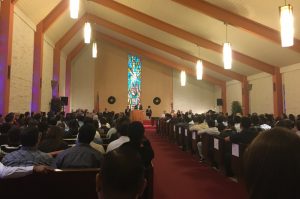 Omar at Boys Republic invited me to their 110th Annual Awards Ceremony where youth at various stages of the program received twenty-eight different scholarships to help them continue to make progress towards their goals. The ceremony was held in the chapel and the guest speaker was State Senator Connie Leyva. A few of the scholarships were to past graduates who have transitioned successfully into a life out of the system. One of the board members who was there has been on the board since 1949!
With the help of family and a lot of friends, the Johnson Ranch Estate Sale was a success! My mom had already given away special items to friends and family but we still made $1500 on other stuff. The Lord totally blessed the weather and attendance was pretty good. It was hard to see sixty years of memories leaving the farm.