Summer 2018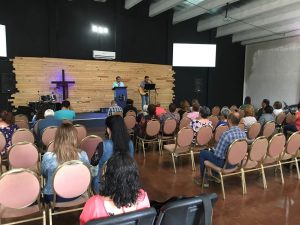 I had another blessed trip to Durango, Mexico to visit the Bentley's and got to speak on how God humbles us at the Sunday service and on Ecclesiastes 3 at the Men's Group on Monday night. The church has continued to grow each time I visit and the picture is in the sanctuary on their new property. A guy came up to us at the end to say he was at the prison when I spoke there three years ago. A lady drove by on Monday night and stopped to find out about the church because she recognized the Calvary Chapel dove on the front of the church.
Clint Pickens had been a PCM volunteer for years before heading off to England to do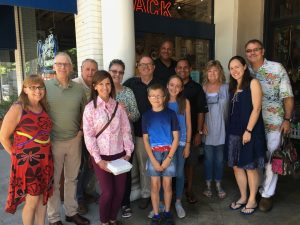 youth ministry. He ended up getting married to Rhoda and planting a church in Wales. Last year he came on staff with Pacific Youth and is developing a ministry to incarcerated youth in San Antonio, Texas. He and his family (two boys and a girl) recently visited Orange County and Chaplain Steve and Jan hosted a lunch for all of the area staff.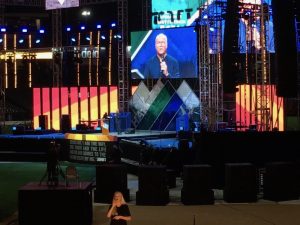 I was able to take a group from the Youth Guidance Center to the Harvest Crusade this year. Two of those in the group had a lengthy court process and have been incarcerated for two years so being in public for the first time in a long time was a big deal. Frank had just gotten out of YGC and was on house arrest but his probation officer is a believer and she approved for me to take him on the last night. His grandmother had taken him there ten years ago and he couldn't wait to get home to call her about going again.
I first visited Andy in the OC Jail when he was 19 years old and for the past eighteen years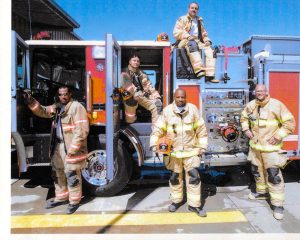 he has stayed in contact. Andy has a perfect behavior record and has completed as many programs as the prisons offered him. He has also studied the Bible extensively. I think Andy has been to six different institutions but was recently transferred to the fire station outside of the Wasco State Prison for a special program. In August of 2019, he will be paroled and start his life over in Anaheim. He sent me the photo of those being trained with him. Andy is the one seated inside the back cab.