Fall 2018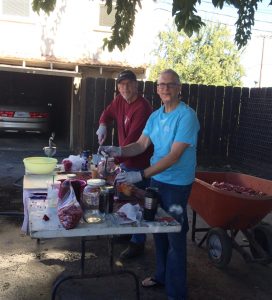 October is pomegranate season in Hughson and I was able to take another visit there to help squeeze juice from the pomegranates on my parents two trees. One of the trees was planted by my grandfather and is over a hundred years old. We picked about 40% of the pomegranates and squeezed 8-9 gallons of juice. This year it was only three of us who did the work, my brother, myself, and Eric Britt. I would say we worked about four hours all together. My sister-in-law and my niece make jelly out of the juice.
On the last Friday of September I held our 20th Annual Retreat at the Youth Guidance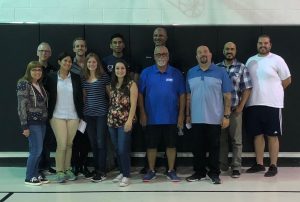 Center. The Lord provided an excellent team of believers to serve for the five hour activity and we had fifteen youth participate. Fifteen was the goal I had prayed for. The theme of the retreat was "Entering Adulthood" and the youth were challenged to evaluate their maturity and to think like men and women in the area of relationships. Attendance at our church services and bible studies has been pretty good at YGC and half of Unit 400 is signed up as Protestant.