Winter 2019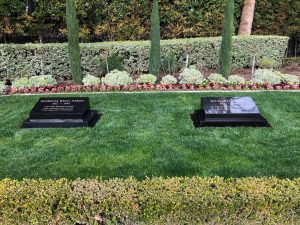 I have been wanting to visit the Nixon Library in Yorba Linda for years and finally made the time when my twin brother was in town. The bed Richard Nixon was born in was in the house. His family lived there until age nine and then moved to Whittier to open a gas station and store. The library didn't open until 1990 and his funeral was in 1994.
When Josh got out of Juvenile Hall after four years, he was 21 years old and moved into a studio apartment with the help of his parents. He had nothing for his kitchen so I emailed our volunteers and the cupboards and counters were filled up shortly afterwards. He is working two jobs to pay for it and got involved at the EV Free Church college ministry.
January has been the month for missions. It started with the Calvary Chapel Missionary Day and then three days at their missions conference at Murrieta Hot Springs. Later in the month, St Andrews held a Night of Worship and Mission's Fair and then Newport Mesa had a Sunday evening dinner with their missionaries. It's great that I get to be so connected to the Body of Christ.