Photo Gallery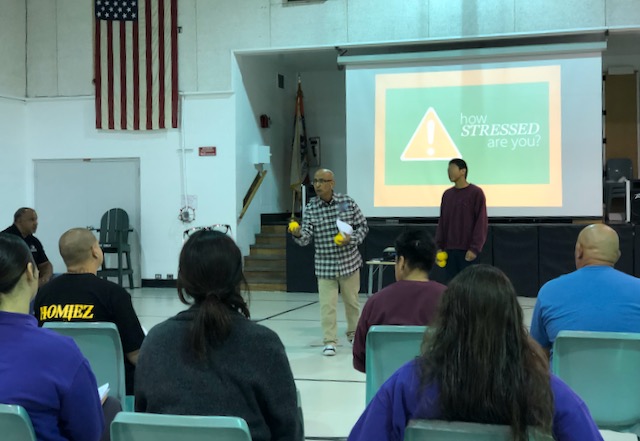 Here is Pastor Sam Barela at the start of our 21st Annual Retreat Activity at the Youth Guidance Center. The theme was "Making Space for God" and helped the youth slow down and learn how to deal with stress. We ended with a time alone with God. One of my guests commented on how qualified the team was and all of them are coming back for the Christmas Outreach.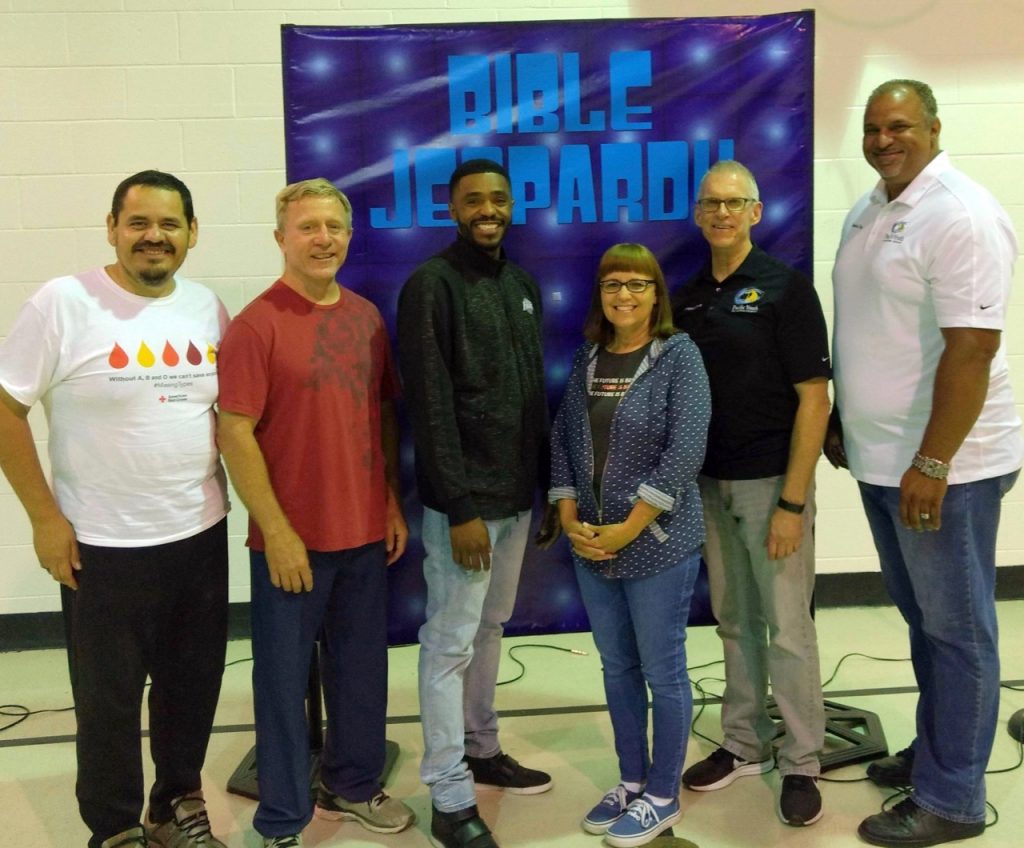 Here is the team (minus Deacon Martin) who served at the 14th Annual Bible Jeopardy Outreach. This was the first year I had it at the Youth Guidance Center now that Joplin is closed. The youth responded well to the competition and many of the youth knew the questions. Jay Moore (middle) shared and did some of his music. The director of YGC stayed late on that Friday and wants to have Jay back to teach the youth how to make music the right way.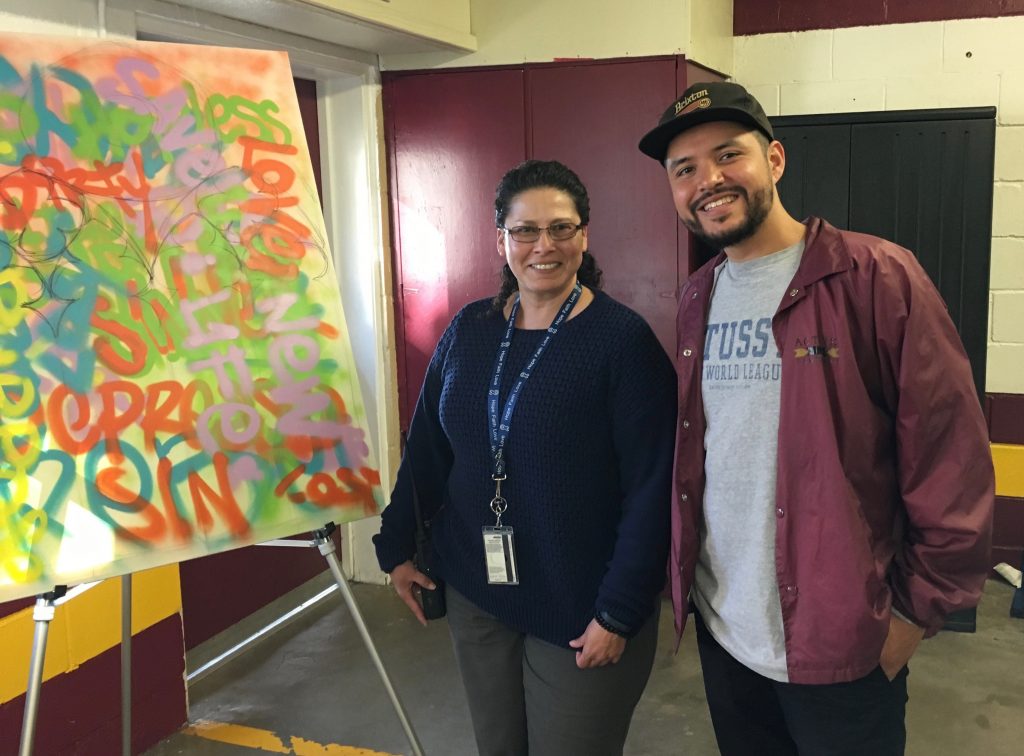 Erick Quezada was our guest artist at the Joplin Easter Outreach. The assistant director (see photo) stayed late on that Friday evening to meet Erick and see the outreach. Erick was incarcerated nine years ago in Juvenile Hall and shared his testimony before turning the painting into some artwork.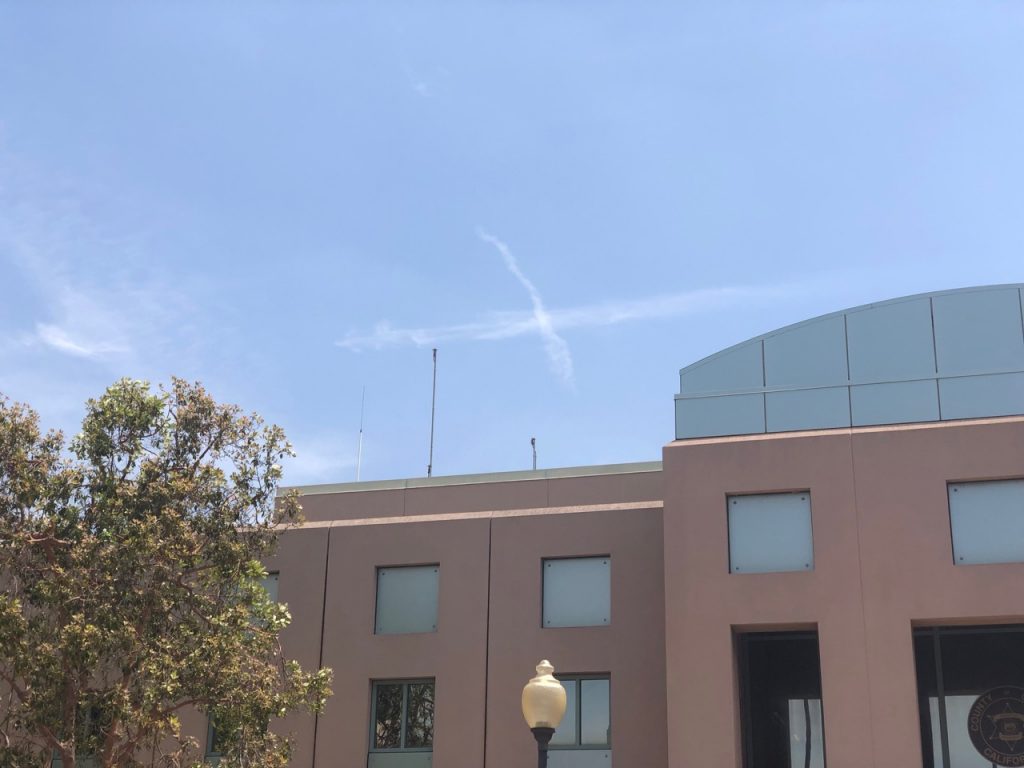 Thursday, May 2nd was the National Day of Prayer and we sponsored our 17th Annual Prayer Gathering in front of Juvenile Hall. Around 55 of us prayed for 20 minutes and when we finished, the sky to the northeast had formed a cross out of clouds!
On February 24th, PYCM and CMCA co-sponsored a "Correctional Ministry Matters" Conference held at Coast Hills Church in Aliso Viejo. We had about 100 leaders and volunteers from several correctional ministries around the state. I think the attendee who came the farthest was from the Bay Area. It was encouraging to see trainers with a national presence as plenary speakers and as workshop instructors.