Fall 2019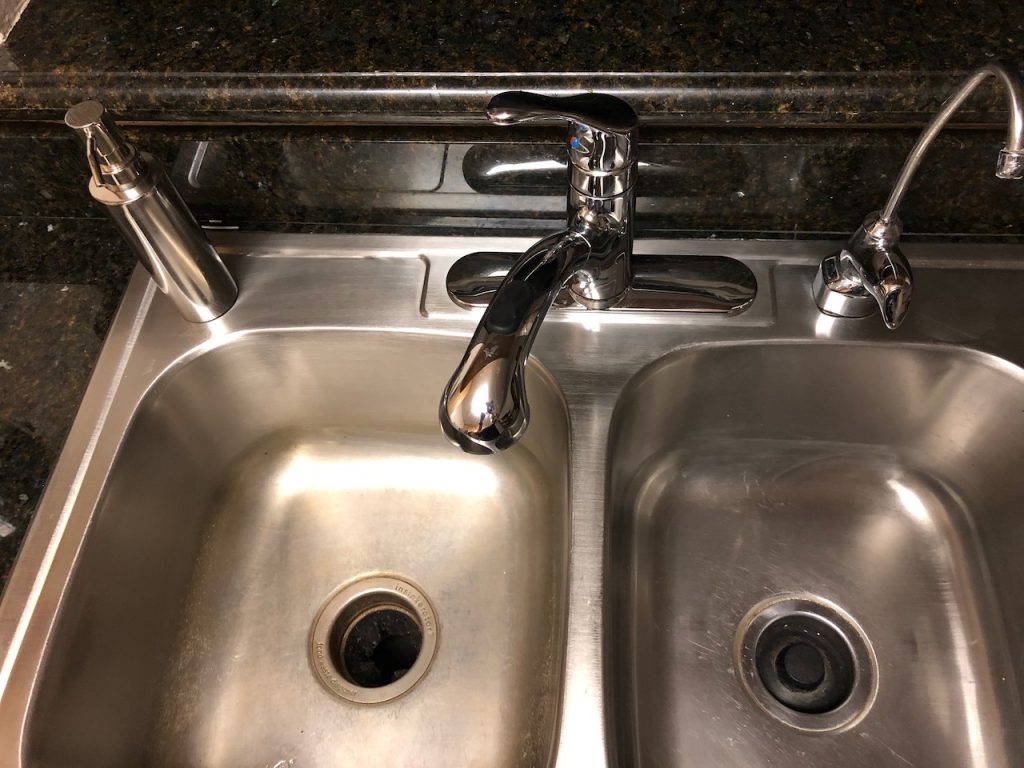 My kitchen faucet had been leaking for a couple years and it was one of those projects that I kept putting off. I had a business card of a plumber but then a friend who works for the probation department asked me if I needed any work done on my condo. Since he had some time off, I gave him the job but he refused to be paid. All three valves needed to be changed underneath as well. After four hours and five trips to Ace Hardware, my kitchen sink is ready for another 15 years.
On my October trip to Turlock, part of the family got together to squeeze pomegranate juice. There are two trees on the farm but we didn't have as many pomegranates because the trees had been drastically pruned last winter. I was still able to bring home over a gallon to share with friends. This year we had plenty of help so it didn't take as long.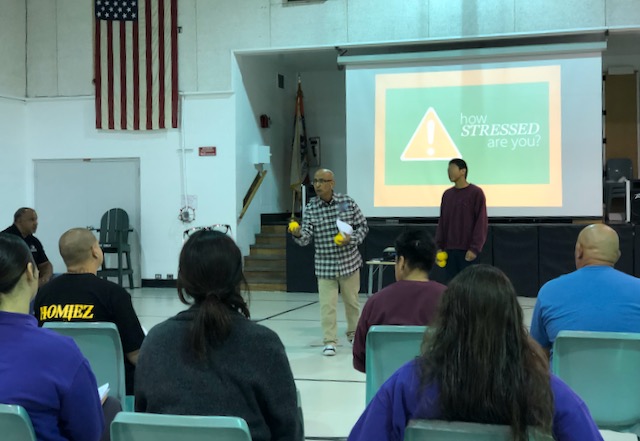 Here is Pastor Sam Barela at the start of my 21st Annual Retreat Activity at the Youth Guidance Center. The theme was "Making Space for God" and helped the youth slow down and learn how to deal with stress. We ended with a time alone with God. One of my guests commented on how qualified the team was and all of them are coming back for the Christmas Outreach.